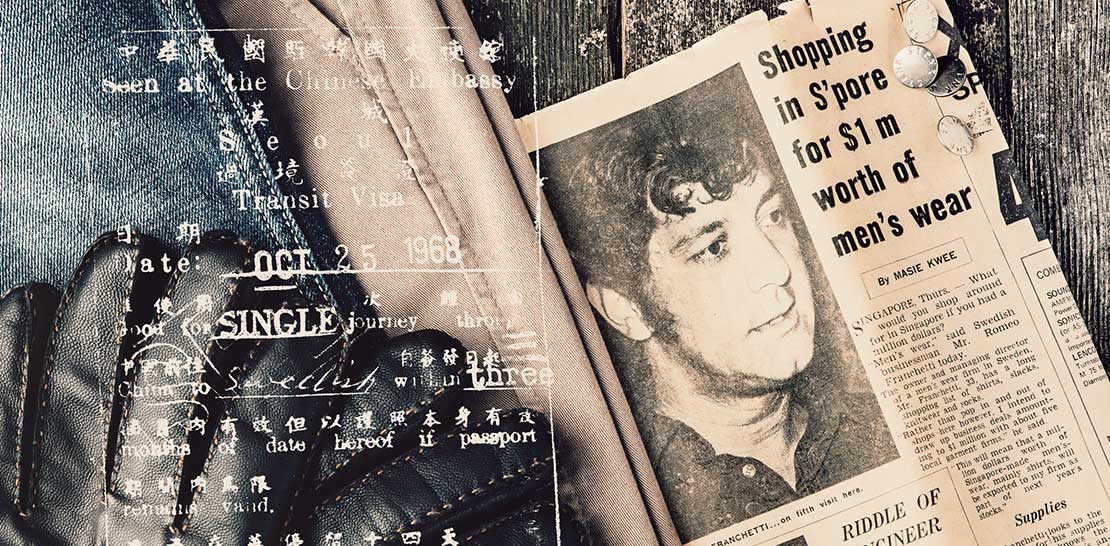 SIXTYEIGHT – THE CRADLE STARTS TO ROCK WITH ROMEO.
In 1968 Romeo Franchetti locked his Vespa away in the garage to leave him free to focus on developing the potential of his two greatest talents – a feel for ready-made fashion and a flair for business. With Italian culture running through his veins, he was convinced that Swedish fashion needed a makeover.
Now 50 years later, we continue to add new chapters to the story that Romeo began to write. The passion and enthusiasm that has mounted and multiplied in the interim is the fuel that drives us forward every day.
Methods and concepts are constantly being refined. It's no coincidence that we are currently developing one of the market's most commercial concepts for the fashion industry.
Far too many people who work with business development today, including managers and management groups, adopt a blinkered approach that relies solely on old, accepted "truths". Truths that are often part of the company's history.
When Franchetti started in 1968 we were already innovative and able to offer the fashion market something new. Since then we have developed, adding more concepts and working with sustainable producers, so that today we can offer a fully-fledged, all-round concept that allows you to focus all your attention on doing what you do best.
We know that it no longer helps to look in the rear-view mirror. Nor is it possible for us ourselves to determine what awaits on the road ahead. Instead, we must design our way forward and constantly renew ourselves in order to offer you, as our customer, a consistently high level of value.
WHY WE DO IT!
Because we absolutely love contributing to our customers success stories.
HOW WE DO IT!
By making sure that everything we do is guided by a commitment to building a mutually rewarding long-term relationship where transparency and straight forward communication is key.
WHAT WE DO
We create added value for our partners in a proven process where responsibility in all aspects guide our actions.
We make fashion fit your brand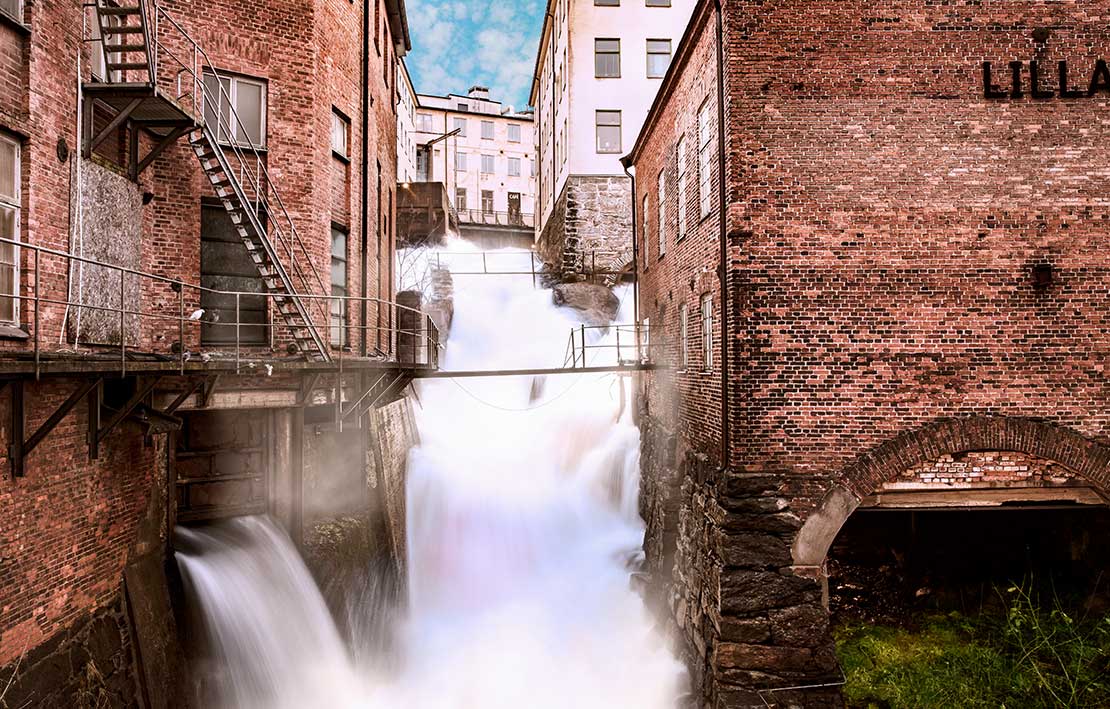 BACK TO THE ROOTS
Coincidences are not always the product of chance. When Franchetti found its dream location in Mölndal, it felt as if we had traced our way back to our roots. Mölndal means "Mill Valley" in old Swedish and the Swedish textile industry flourished in this area as far back as in the 1600s. A milestone in the development of Mölndal was the founding of Gothenburg in 1621. To mark the occasion the Crown donated 17 mills along the banks of the Mölndal mill race to the new city "with all the rights belonging to the Crown". The income from these mills was sufficient to pay the salaries of the city's entire complement of officials.
New mill owners in Gothenburg contributed new capital and new knowledge that fuelled growth in Mölndal and generated brisk business with the new city. In addition to all the flour that was ground and all the timber that was sawn, dyestuffs were also produced. These were used to dye the cotton and wool that was then made into clothes and uniforms.
When we saw the premises, it was love at first sight! The chance to experience the wing-beat of history and feel the fast-flowing waters of the beautiful River Mölndalsån beneath our feet is a wonderful stimulus for creativity. Here we can find inspiration and create for you, as our customer, the most appealing, value-adding and responsible fashion concepts that the Scandinavian fashion market has to offer.
We have found ourselves a home at Kvarnbygatan 14 in Mölndal – a home where you, too, can always be sure of a warm welcome!