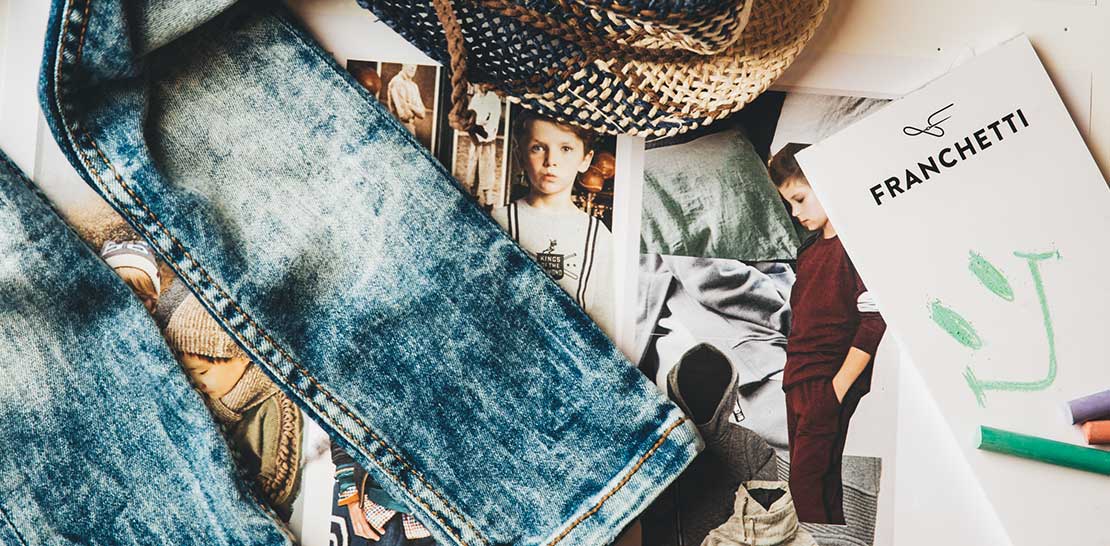 WE ARE
MADE BY
HAPP!NESS
It is no coincidence that the values that Franchetti stands for are abbreviated as H.A.P.P.!. A smile always signals the start of every customer meeting. Everything that is created within Franchetti and together with customers like you is "made by happiness". It's the result of our genuine enthusiasm to work with you to create good, long-lasting products.
We love to think long-term and to build relationships that grow stronger with every passing season. That's how we can create genuine added value and, in its wake, sustainable profitability.
HERE FOR YOU.
We are inquisitive and embrace creative challenges
"We live for transforming the customer's production possibilities into commercially attractive fashion collections that has a quick turnaround. We love the challenge that comes with every assignment and to make the impossible possible. We create collections firmly based on your brand DNA in order to maximize appeal to the end consumer."
ADAPTABLE.
We are experts at listening in order to understand
"To be creative is one thing but it is crucial pinpointing the potential of the idea. We adjust to the reality of our customer in all that we do. Even if it means we have to invent the wheel all over again to make it easier and more effective. We are structured and we always have a map to navigate by in our assignments. We guide our customers on the fashion stage with the aim of always finding the best solution for them. Working with us should be easy."
PRINCIPLED.
We always keep our promises and more besides
"Reliability is the key to our partnership. We take responsibility for your success in building your brand. We take responsibility for our deals and shakes hands with our partners in order to prove our honesty and earn trust. We take responsibility for our environment with all means possible and we will not compromise when it comes to our dedication in minimizing the harm of mother earth."
POSITIVE.
We are full of energy and quick to act
"We have experience from thousands of fashion projects in different branches. We commit to every new assignment with great enthusiasm and happiness. Our dedication accelerates the speed of proceedings without compromising with quality. We are not satisfied until we discover the success story behind your collection and brand."
!NSPIRING.
We are never satisfied until we have delivered a wow!
"When other says no, we say yes – or the other way around. We want to be different but not in a way to stand out. We want to be different in order to be able to deliver great values to our customers. To Franchetti inspiration is the possibility to surpass expectations of the customer in all aspects of trends and needs in every piece of clothing. That is when we can deliver a wow."
HERE FOR YOU + ADAPTABLE + PRINCIPLED + POSITIVE + !NSPIRING
DO THE MATH – TOGETHER THAT MAKES US H.A.P.P.!.